How Many Kids Does Dr. Dre Have & What Age They?
You can hardly find a person who grew up in the '80s and '90s and hasn't heard about Dr. Dre.
The superstar rapper's famous hits like "The Next Episode" and "Forgot About Dre" hit the charts to this day. The songs he produced for Eminem, 50 Cent, Snoop Dogg, Mary J. Blige, and many other musicians achieved unprecedented success.
Despite being one of the most influential artists worldwide, many people have no idea Dr. Dre has quite a big family. However, he's no stranger to family drama – his children have several different mothers.
How many kids does Dr. Dre have? Read on to find out.
Who is Dr. Dre?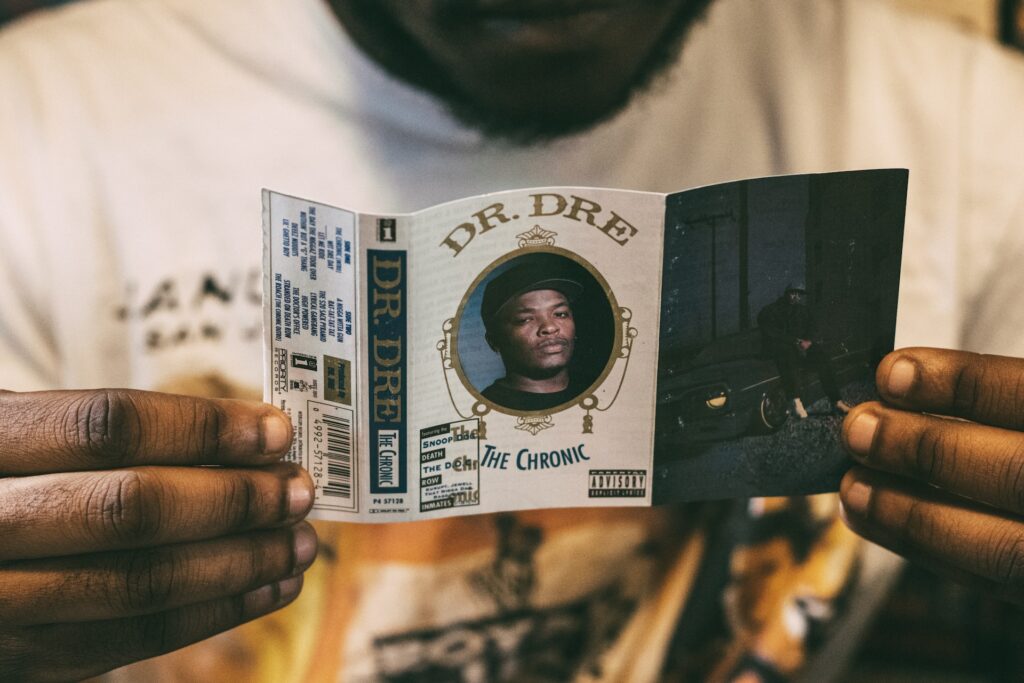 Dr. Dre is an American rapper, record producer, and entrepreneur. His stage name originated from his nickname Dre, short for Andre.
Born on February 18, 1965, in Compton, California, Andre Romell Young started his music career in early 1987 as a member of the controversial hip-hop group N.W.A. The 2015 movie Straight Outta Compton depicts its rise and fall.
He rose to fame after leaving the short-lived group and co-founding Death Row Records in 1991. His solo debut album, The Chronic, became an instant hit, earning him a Grammy Award for Best Rap Solo Performance. His second album, 2001, went six times platinum.
In 1996, Dr. Dre founded Aftermath Entertainment, launching the careers of Eminem, 50 Cent, and many other musicians. Selling 30% of his stake in the record label in 2001 was among Dr. Dre's most significant business moves, helping him climb to the second spot on the highest-earning artists' list.
In 2006, he and Jimmy Iovine had an excellent business idea – selling premium speakers and headphones. They co-founded Beats Electronics, designing the famous Beats by Dre. They sold the company (and its streaming service, Beats Music) to Apple for $3 billion in 2014, making Dre the highest-paid artist that year.
As of December 2022, Dr. Dre has a $500 million net worth, just behind Jay-Z and Diddy (Sean Combs).
Now that we've briefly covered this famed mogul's extensive career, it's time to answer the burning question: how many kids does Dr. Dre have? Read on.
How many kids does Dr. Dre have?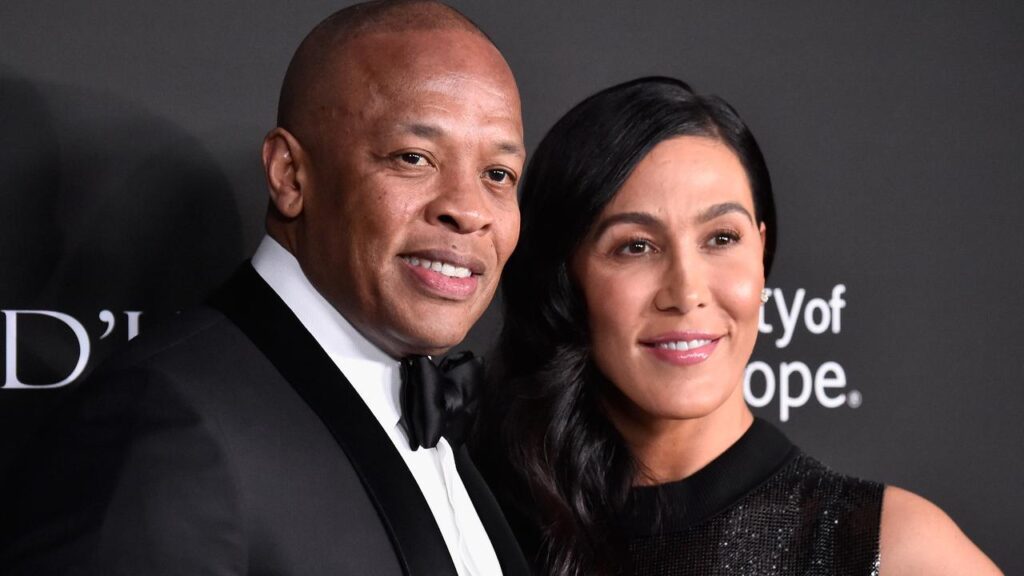 Source: news.com.au
Dr. Dre has nine kids with six different women. However, he married only one of them, but they recently went their separate ways.
He had been married to his ex-wife, Nicole Young, for 24 years. She filed for divorce in June 2020, and they officially signed the papers in 2021 after reaching a $100 million settlement in an ugly court battle. They have a son and a daughter together.
The six-time Grammy Award winner has fathered five daughters and four sons but hasn't publicly acknowledged all of them. If we are to believe the headlines, he has a caring relationship with most but hasn't spoken to his eldest daughter in nearly two decades.
Who are they?
Source: Insider
You may know some of Dr. Dre's kids if you follow the rap music scene. Two of his sons have followed in his footsteps.
However, most of his kids keep to themselves, and there's little to no information about them. One of them tragically passed away.
Here are all of Dr. Dre's kids, including their career paths and the strife and tragedy within the family.
1. Truly Young
Truly Young is Dr. Dre's youngest child. He had her in 2001 with his then-wife Nicole Young.
She's an aspiring musician and visual artist learning to sing and play guitar without her parents' help. She wants to do it independently and make a name for herself instead of letting her father's success rub off on her.
Truly Young studies at the University of South Carolina's School of Cinematic Arts and loves painting in her free time. She's active on Instagram, where she often shares photos of her work.
2. Truice Young
Truice Young is another child from Dr. Dre's marriage with Nicole Young. Born in 1997, he's one of the few famous rapper's kids pursuing a career in music.
Besides playing piano from an early age, he's a music producer, hip-hop artist, audio engineer, and entrepreneur. He graduated from the University of South Carolina and is active on Twitter and Instagram, where he has thousands of followers.
3. Marcel Young
Marcel Young is Dr. Dre's son from a rocky, abusive relationship with R&B singer Michel'le Toussant. Born in 1991, he lives a private life, managing to keep any information about him out of the spotlight.
His parents split when he was only five, and Michel'le did an excellent job keeping him out of the limelight. He doesn't even have a social media presence.
4. Andre Young Jr.
Andre Young Jr. was Dr. Dre's sixth child. He had him in 1988 with his then-girlfriend Jenita Porter.
The couple split two years after having Andre Jr., with Porter filing for divorce. She also filed a lawsuit to get $5,000 in monthly child support.
Andre Young Jr. tragically passed away in 2008 from an accidental drug overdose. He was only 20 years old.
5. Ashley Young
Ashley Young is the youngest of the rap legend's three daughters with Lisa Johnson. However, he hasn't acknowledged her to this day.
Johnson was only 15 when she had Ashley in 1985. There's not much information on her other than allegedly being Dr. Dre's daughter.
Keeps a low profile
6. LaToya Young
Born in 1984, LaToya Young is another of Lisa Johnson's daughters whom Dr. Dre hasn't publicly acknowledged. Like Ashley, she keeps a low profile, with no information about her in the media.
7. Tyra Young
You may not think Dr. Dre is one of the men who have affairs, but his daughter Tyra Young is living proof.
When his ex-girlfriend Lisa Johnson was pregnant with LaToya, Dr. Dre had an affair with another woman. Her name's allegedly LaVetta Washington, who had Tyra in 1984.
Tyra has always stayed out of the spotlight and has no social media presence.
8. LaTanya Young
LaTanya Young is Dr. Dre's oldest daughter with Lisa Johnson. The couple had her in 1983 and parted ways when the girl was five.
If you read the tabloids, you may be familiar with his estranged eldest daughter's story. She claims she hasn't seen her father in over 18 years – not for her lack of trying.
She has been vocal about it in the media, saying she reached out to him multiple times to no avail. She's knee-deep in debt, working odd jobs to make ends meet, and living out of her car.
The saddest part is she's a single mom of four, with the kids staying with her friends while she struggles to find housing and a steady job.
9. Curtis Young
Curtis Young is Dr. Dre's oldest son, whom he had in 1981 with his high school sweetheart, Cassandra Joy Greene. She was only 15, a year younger than Dre.
Greene raised Curtis alone for a while before marrying his stepfather. The boy found out about his biological father at 12 and connected with him at 15 after his parents separated. They have a close relationship.
Curtis has been a rapper under the name of Hood Surgeon since 2006. He's also dipping his toes in the film industry and has two sons with his wife, Vanessa Young, an aspiring entrepreneur.
Conclusion
Now you know how many kids Dr. Dre has. His romantic and family life has had ups and downs, which isn't surprising with so many relationships, one marriage, and nine children. What's life without some family drama?